Turkish Towels? Yes!
Summer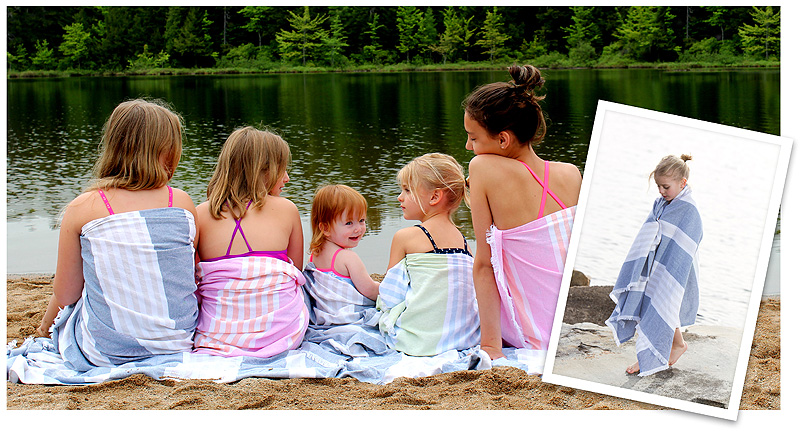 Turkish Towels have arrived at Clearwater!!!
Now you're probably asking yourself, "What's wrong with the $20 beach towels at Target or Walmart? Well, nothing. But you may want to think more about spending $20-30 on a beach towel at Target, Lands End, etc. because Turkish Towels give you SO MUCH MORE!!!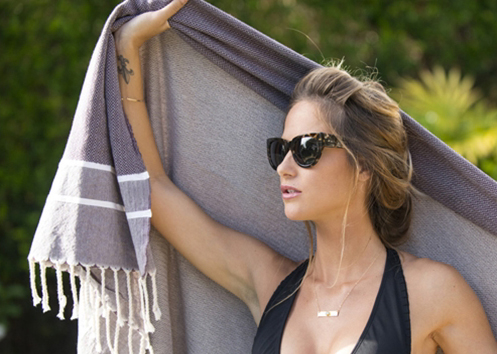 To start, Turkish Towels are made of 100% cotton, so they are known for being super soft. The cotton actually improves with wear, so a few uses and washes will increase your towels comfort.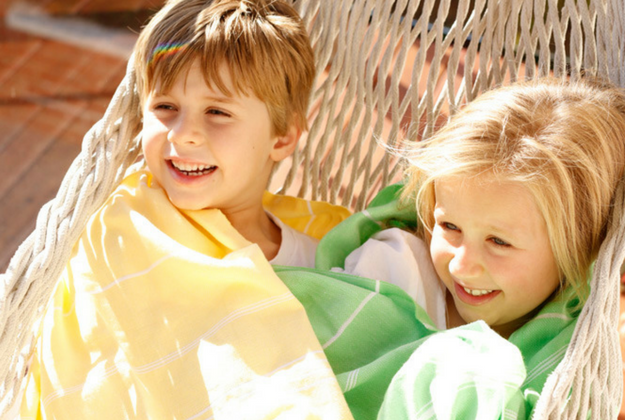 As suggested on our towel labels, wash your Turkish Towel in cold water and let it air dry. Follow up with ironing your towel (YES, you read that right–IRON your towel, but only before the first use). Following these steps before your first use will ensure your Turkish Towel gets even softer after every use.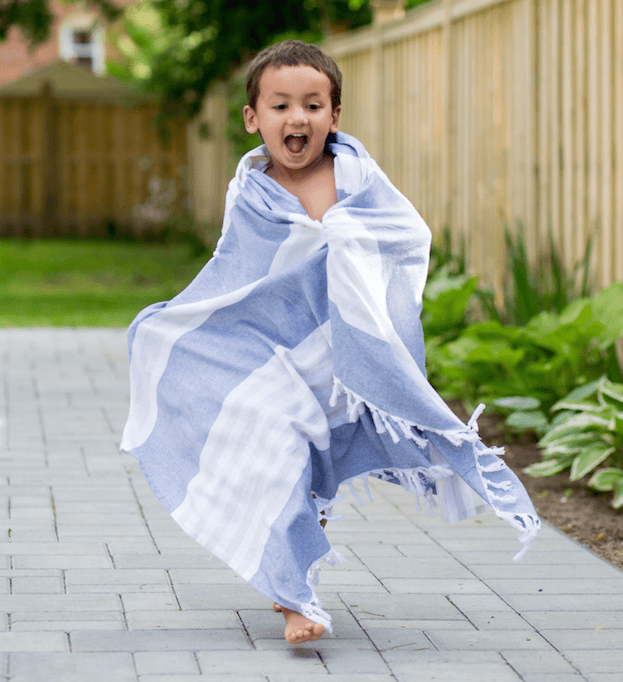 When it comes to style, turkish beach towels beat their traditional counterparts by a landslide. The designs and colors gracing the turkish cotton are much more appealing than other typical beach or bath towels.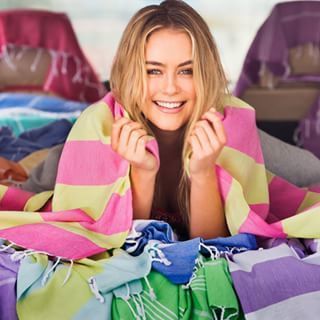 Turkish towels often use pastels instead of harsh tones, as well as simpler patterns like stripes or triangles. These small changes have a large impact in making your pool area much more classy.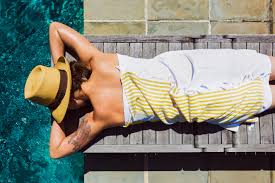 Since the designs are colorful and on some the textures are very appealing to the eye, our Turkish Towels will compliment your outdoor decor in many ways. Throw them over a chaise, roll them up and display them in a basket or artistic container by the pool. Use them as a table cloth!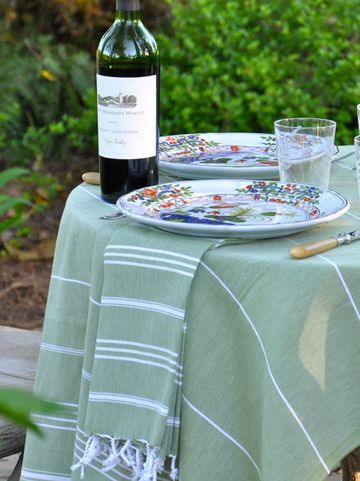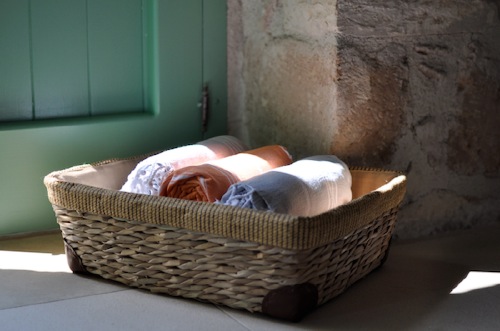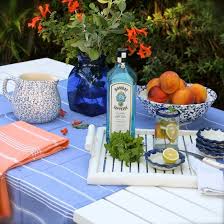 Not only are the towels very soft and stylish, they are also way more practical. The towels are typically larger, so they cover more of the sand and you! Even though they usually cover more surface area, the thin material actually collapses into a smaller size. This makes it easy to wrap up and neatly tuck away into a purse or beach bag.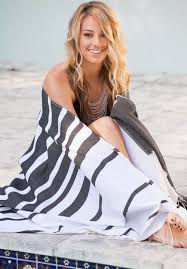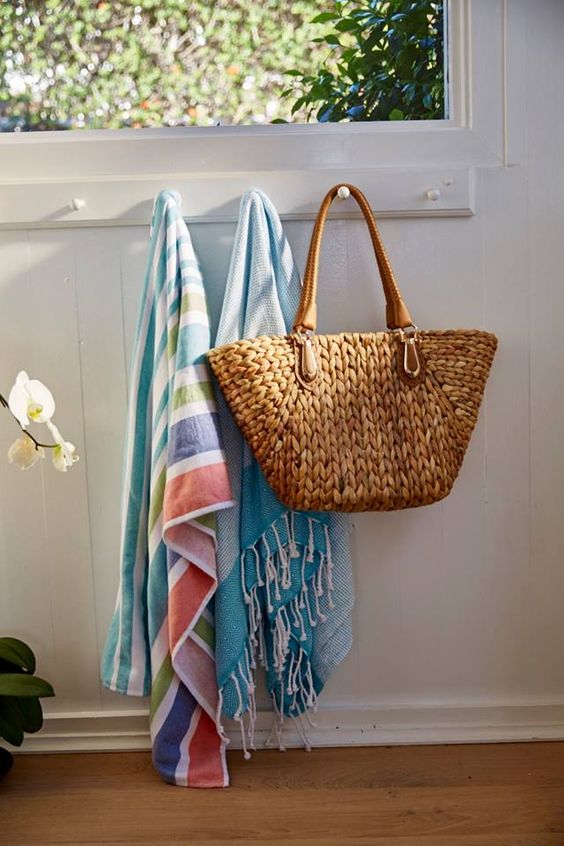 Overall, the turkish beach towel is still the best towel for your summer adventures. Along with being your best friend at the beach, Turkish Towels have many other purposes. The lightweight material is pretty and versatile enough to be used for a wrap or tapestry. They are also great on hikes, at parks, and for festivals. Turkish Towels have MANY uses!
Now let's have a look at all the different uses of a Turkish towel:
Bath Towel – And they can actually wrap around you for optimal post-shower cover-up.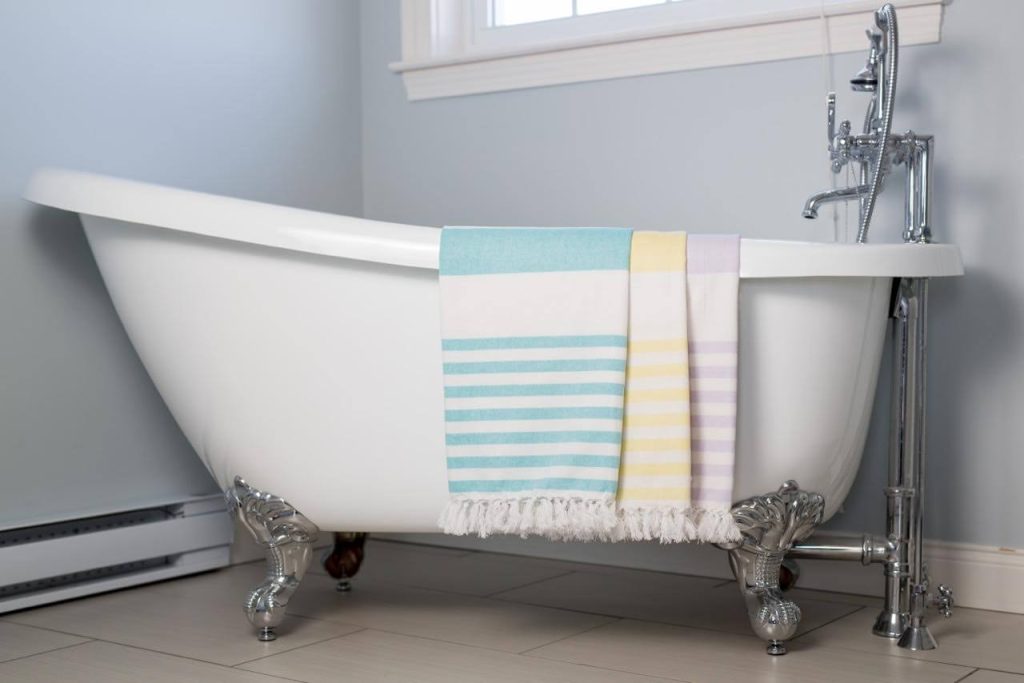 Travel Beach Towel – Because they're big and absorbent, yet dry in the sun super fast.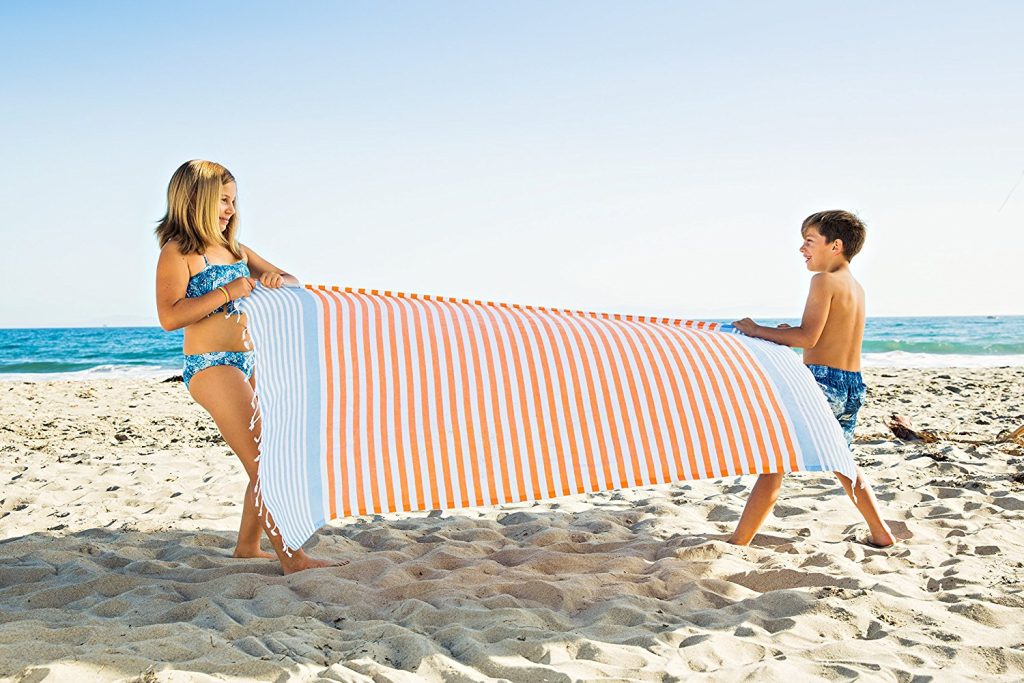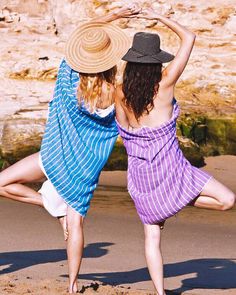 Sarong– A sarong also serves many of these purposes, but the typical sarong lacks the absorbency of Turkish cotton.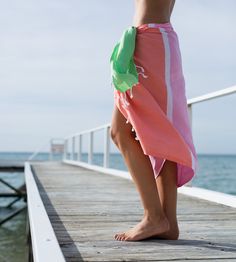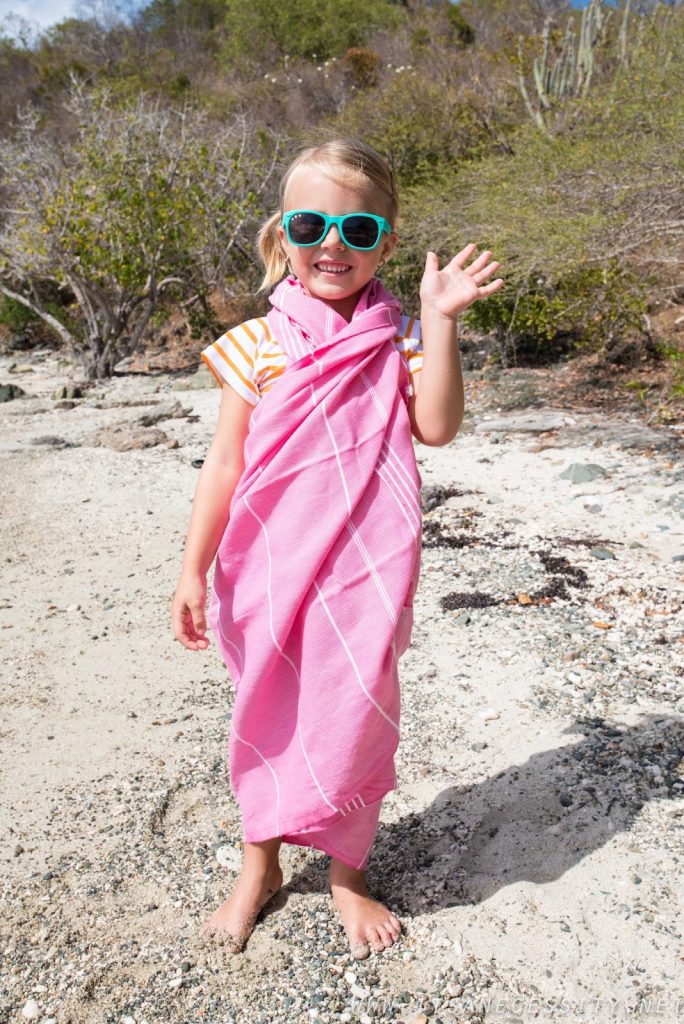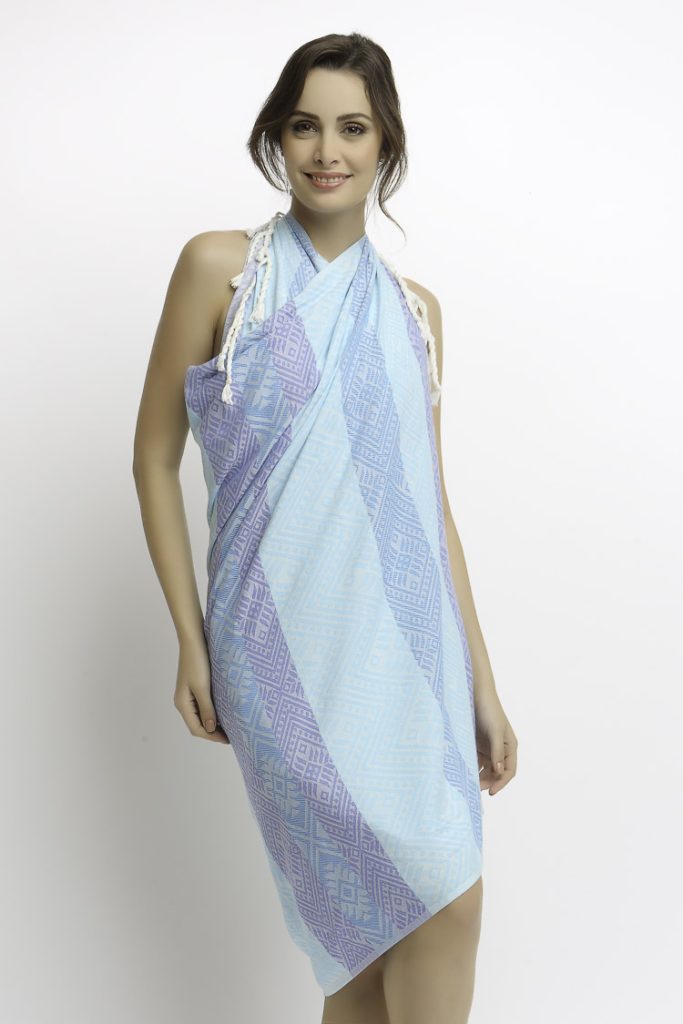 Blanket – For the couch, planes, trains and other situations where you might need a nap.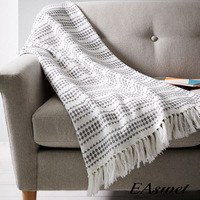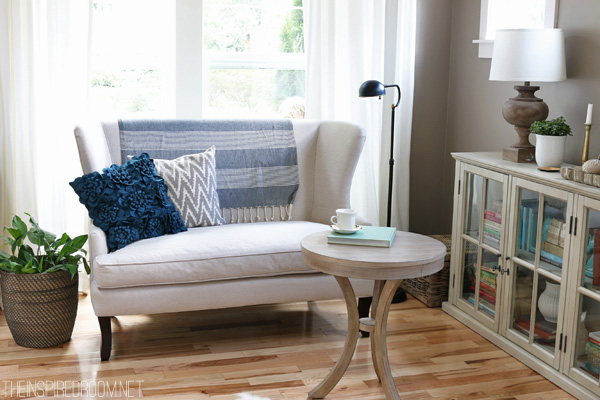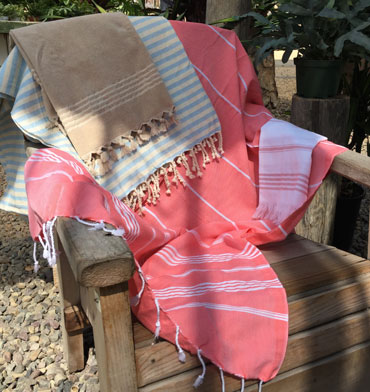 Picnic blanket or table cloth – Impromptu picnics will look like planned events when you break out the Turkish Towels and use them as your table cloth or picnic blanket!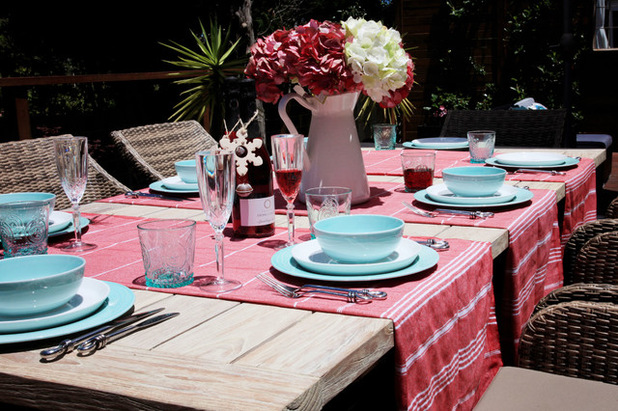 Tie your Turkish Towel into a beach bag – No need to pack an extra bag. You can tie a couple of knots and the towel is now a bag.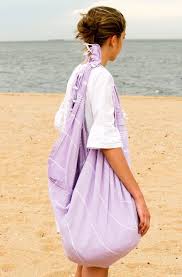 Camping – Perfect for rolling up and putting in your pack for a hike! Since they dry quickly you won't be lugging around a heavy, wet and smelly towel!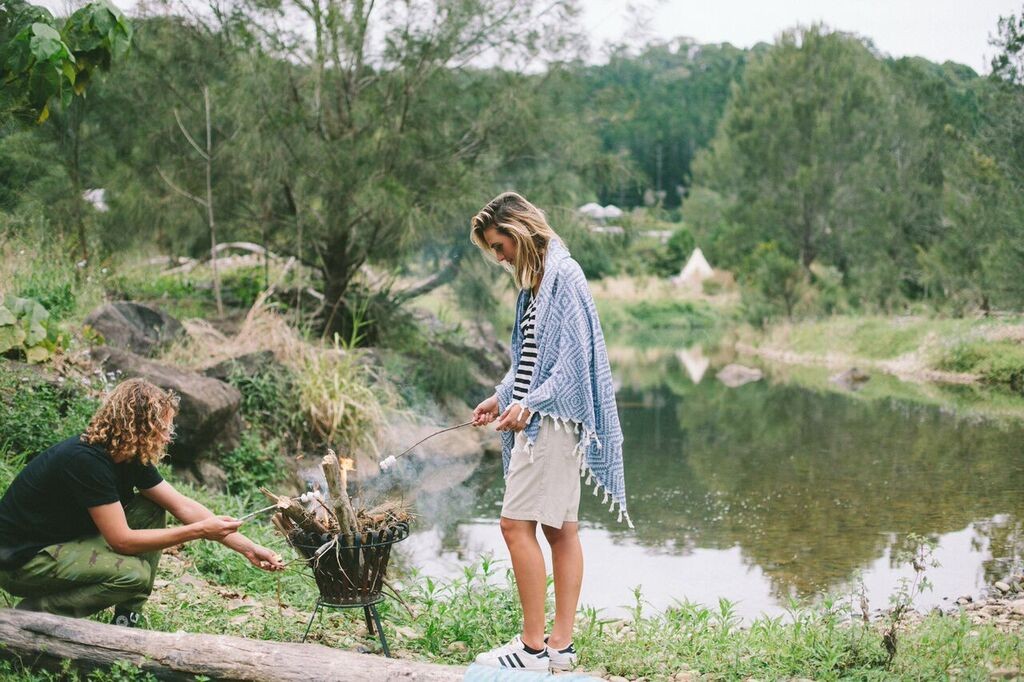 Hair Towels – unlike the traditional heavy terrycloth towel, the Turkish Towel will wrap up your hair and absorb water much quicker! And it won't fall off your head! In fact, it is so light weight you may forget your are even wearing it! We have a very limited quantity of hair sized towels. They come in sets of 2 for $12.99 in bright blue and black.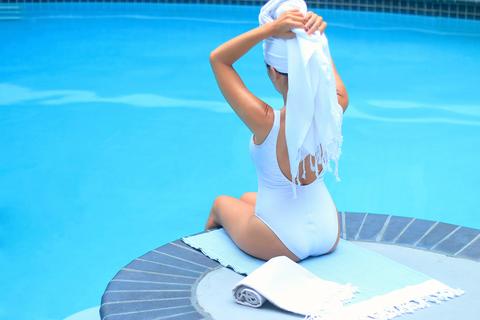 Scarf– Yep, you can wear it when you're chilly.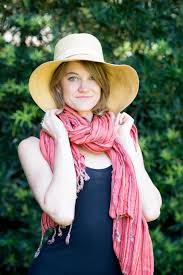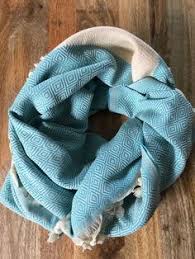 Baby Blanket – You can swaddle that little one in a Turkish towel.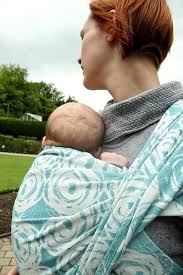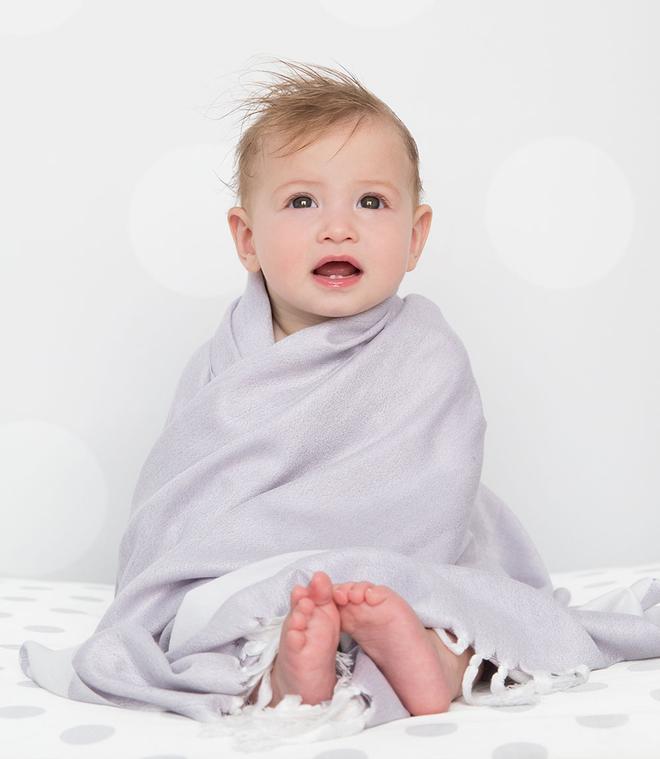 So to summarize, towels from the big box stores won't give you all that a Turkish Towel does.
Remember:
They're thin. Even though they are cotton, they dry fairly quickly.
They actually cover you up. The size is not even comparable to traditional beach towels, but since the material is thin, they still pack up small.
They're soft on your skin. Unlike the sticky feeling of other towels, the fluffy thread of Turkish cotton makes these towels a comfort unlike any other travel towel.
Absorbency is high. All thanks to Turkish cotton.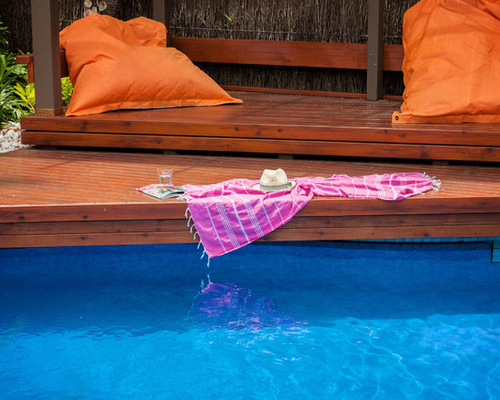 Each of our Clearwater locations will have a limited stock of Turkish Towels starting this week. Designs vary and each store will have limited quantities. So get your towel soon! We've chosen colors and textures that we believe our customers will love! Imagine having pool towels that not only look fabulous, but do not need to be thrown in the dryer after every swim! Heavy, wet beach towels can take forever to dry! Save money and energy by using Turkish Towels!
At home, at the beach, the lake or on a hike, your Turkish Towel will never let you down! Starting at $15 and going up to $30 for our more luxurious towels, stop in a Clearwater location soon before the towels are gone!