Take the Plunge…
Uncategorized
The world is abuzz with the "Tiny House" movement! Have you seen any of the amazing Tiny House designs on HGTV or DIY? Check it out–there are so many tiny spaces around the world that are tiny and unique! Just as the world is looking towards minimalist living and all things "tiny," the pool world is also looking at a trend in what we at Clearwater like to call "Plunge Pools."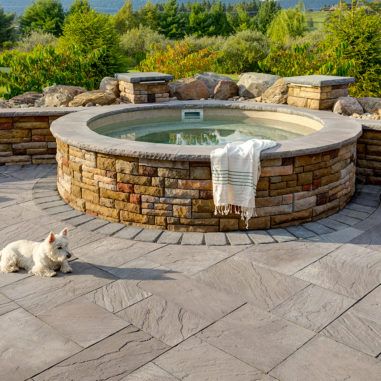 Plunge Pools are basically a "tiny" version of the traditional backyard pool. The "tiny" twist is in the size and shape. Take for instance the Plunge Pool above that our creative designer, Tim Wenrich, crafted for a Central PA client who was looking for a small pool with style that would blend into their E.P. Henry hardscape. Isn't that a great looking Plunge Pool? Even the dog looks like he loves it! Here is a view from above–see how the Plunge Pool is incorporated into the paver wall? Isn't that a great use of space?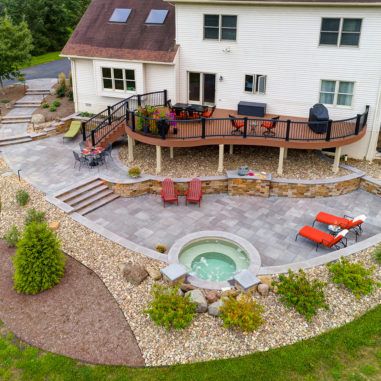 There are many ways Clearwater can take a small backyard and create a backyard paradise with a Plunge Pool. Don't let the size of your yard limit your dream to have a pool! A Plunge Pool can have a liner just as the large backyard inground pools do, as well as a heat pump. Think how much you will save since you only have to heat a "tiny" pool!
A Plunge Pool can be above ground, incorporated into your retaining wall as Tim did above, or it can be inground, surrounded by gardens and rich landscape features. Plunge Pools make excellent garden accents! Add a water feature and it will be very relaxing to sit by your Plunge Pool in your lush garden!
Check out some of our favorite Plunge Pool designs: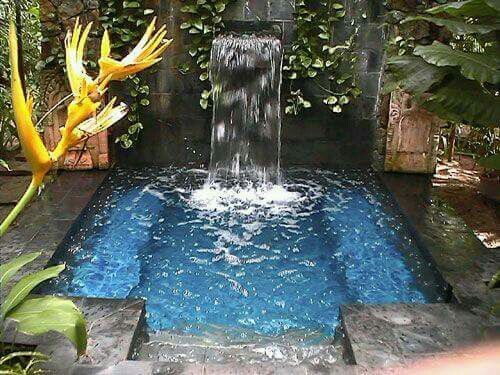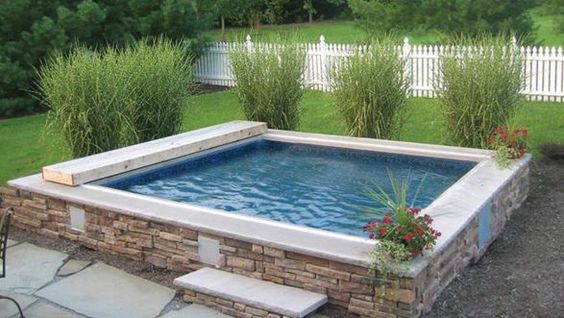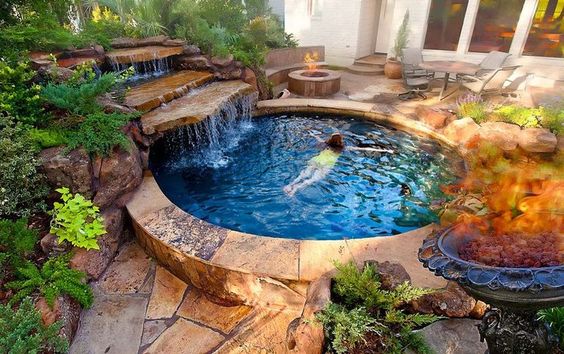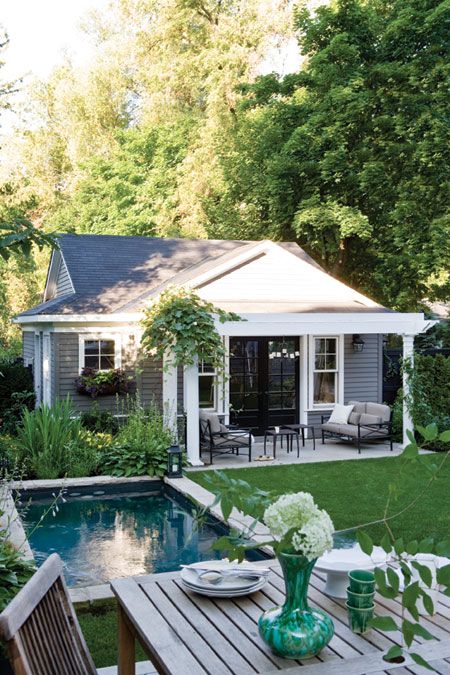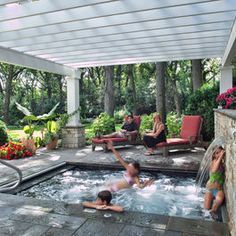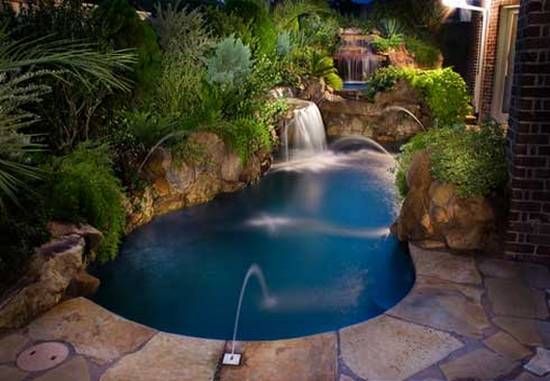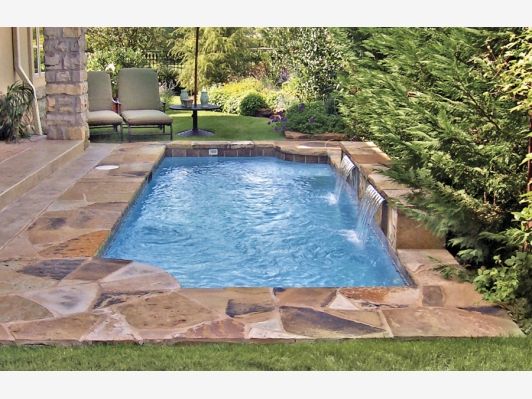 Have you now got the "tiny" ideas going around in your head for a Plunge Pool? Check out even more Plunge Pool ideas on our Pinterest board: