In the Spirit
Summer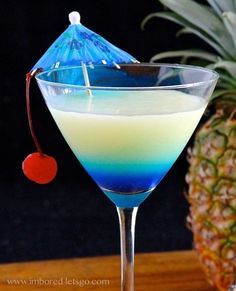 Summer is in full swing and we have got some ways to usher it in with creative cocktails and poolside entertaining options!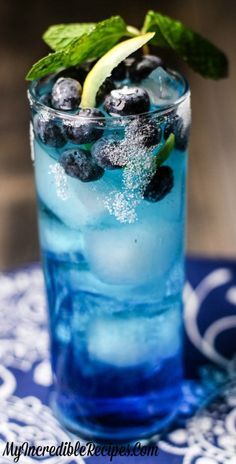 There are plenty of options these days for cocktail mixers. From organic specialty ingredients to ready to blend mixes, there are so many options that will help the bartender in you become the "mixologist" all of your friends will be raving about after your party!
Here are a few mixers that we thought were worth a try:
There are also many mixers that have few or no calories, something your guests will like if they are watching their weight this summer:
Using a variety of unique EP Henry pavers and hardscape materials, a built in kitchen with a bar is essential for your backyard paradise if you love to entertain! Your friends can pull up to the bar and socialize while you grill and prepare meals. With a built in sink, ice maker and fridge, there is really no need to keep going back into your house to prepare your meal! Keep in mind that if you are looking to renovate your pool area, Tim and our creative team can incorporate an outside bar area into your design. Check out these beautiful outdoor kitchens with a bar area: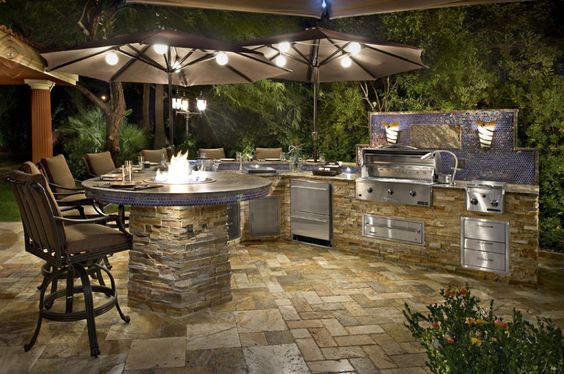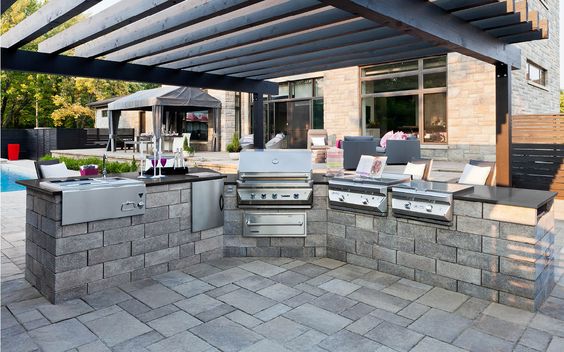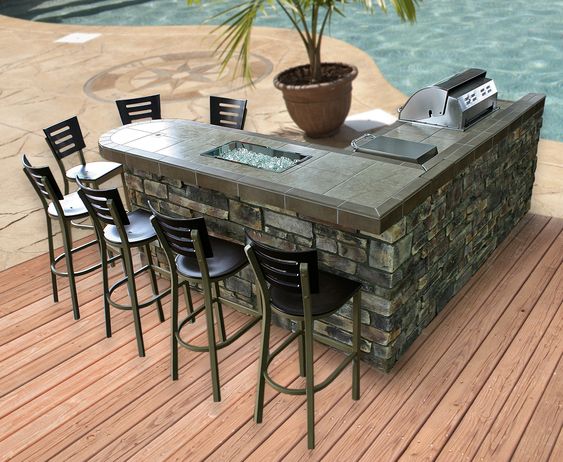 No outdoor kitchen and bar area yet? Having a built in bar is not an option for everyone. No worries, here are a few temporary, portable options for all of your poolside entertaining–just click on the image to see it on Amazon:
Don't forget to always use plastic drinkware around your pool! Of course Amazon has so many to choose from, but we found quite a few unique options for using nonbreakable drinkware that still looks fun yet classy:
Don't forget the cocktail accessories:
Next time you have your friends gathered for a pool party, make sure you collect the car keys before you serve up any of these tasty cocktails! We've pinned some mocktails for the designated driver, too!
Check out all the cocktails and mocktails on our Pinterest board: