'Lil Shark, Big Bite
pool care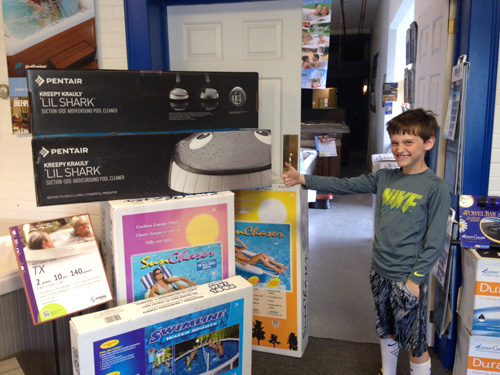 Looking for a way to keep your above ground pool clean?
Consider a 'Lil Shark Above Ground Pool Cleaner!
Set the Kreepy Krauly 'Lil Shark loose in your pool, and watch it go on the prowl for dirt and debris. The cleaner deploys powerful cleaning action against even the toughest grime; with a dual band of sturdy nylon bristles that actively scrubs away stubborn debris that other cleaners leave behind. 'Lil Shark is built to last, with a rugged housing and only one moving part. It installs in minutes – no special tools or fittings are required. Just attach the hose, place it in the water, and watch it do the work for you automatically.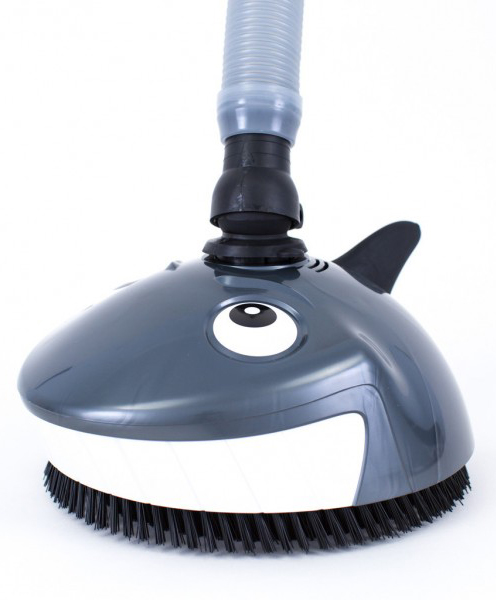 Features:
Dual band of bristles scrubs debris loose, while the powerful vacuum action whisks it away.

Programmed cleaning provides more complete coverage without the missed spots other cleaners often leave behind.
Cuts a wide 10″ path for quick and thorough cleaning.
Simple design features one moving part for long, dependable life.
Engineered for high performance cleaning with low cost of ownership – no debris bag, wheels, diaphragms or assortment of parts to continuously repair or replace.
No assembly required, just hook 'Lil Shark cleaner to the hose and go.
We have these cleaners at all three Clearwater locations! Stop in and get your 'Lil Shark before summer swim season begins!
Call the Clearwater store nearest you to get your 'Lil Shark:
Centre Hall (814) 364-1686
Selinsgrove (570) 743-7755
Shamokin (570) 648-4860